The world economy is increasingly characterized as a service economy, with technology changing the way we live and work. Small businesses need an array of services from accounting and tax preparation to insurance to web site design and marketing. We can help you find a service business so you can use your talents to do what you want to do.
Accounting & Business Services Are in Demand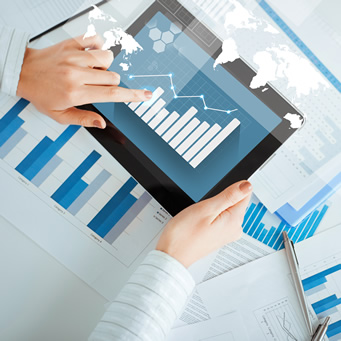 The 2013 Future of Accountancy report, authored by Intuit and Small Business Labs, was conducted through a series of "think tanks" with actual accountants, industry analysts and members of the media with accounting expertise. The report examined how demographic, technological, economic, and social trends will affect the accounting profession over the next decade.
Three significant findings were revealed:
Technologies like mobile, cloud computing and social media are providing accountants convenient tools that offer real-time customer support. Also, these same technologies are providing a means for customers to access their account information 24/7 through modern conveniences, like mobile devices.
Outsourcing of accounting services offers both threats and opportunities to the profession. Outsourcing provides a lucrative opportunity for accounting firms to provide services to companies who outsource their bookkeeping and accounting services.
Aging baby boomers planning for retirement, health and elder care will turn to accounting professionals for financial guidance.
Source: "The Intuit 2013 Future of Accountancy Report." Intuit.com. October 2013.
Bruce M. Perry, the founder of Blue Mountain Equity, is a former CPA with personal knowledge of what's involved in an accounting and tax practice. We can help you find an accounting or bookkeeping practice or any other type of service business to buy that will utilize your talents.