We can help you find a restaurant, craft beer or specialty coffee business for sale. Or maybe even a winery, vineyard or a small organic farm for sale. Our experience and contacts will prove invaluable. And we understand that owning this type of business is really about living life to the fullest.
The Craft Brewing Renaissance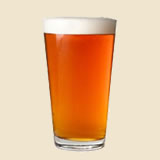 We are undoubtedly living through a beer renaissance. The steady and sustained growth of American craft brewing is truly amazing and demand for beer produced by small and independent brewers has never been higher. In fact, the U.S. craft brewing industry showed a 15 percent increase in dollar sales and 13 percent jump in volume in the first half of 2013. There are now over 2,500 craft breweries and another 1,250 craft breweries are in the works.
With over 150 craft breweries, Washington state has more breweries than any state except California. And with over 30 craft breweries, Idaho brew masters are brewing a "boutique style" of liquid gold that is becoming quite popular with beer enthusiasts.
With our industry experience and contacts, we know which owners may have a craft brewery or brewpub for sale and can help you find and acquire a business anywhere in the country.
CLIENT ENGAGEMENT
Here's an actual client engagement that involved a famous brewery owner investing in a local craft brewery. Bruce M. Perry, the founder of Blue Mountain Equity, represented Salmon River Brewery in McCall, Idaho, in putting the deal together. It's quite a story:
McCall Brewery Thinks Big

Salmon River Brewery co-owners Matt Ganz and Matt Hurlbutt will never forget the day Adolphus Busch IV walked into their small brewpub and started talking beer.

They had heard from friends that Busch, a member of the St. Louis beer family famous for Budweiser and other top sellers, had tasted their brews and really liked the Idaho Gold ale. But they weren't prepared for a visit in 2010 that changed the course of their fledgling business.

Busch now owns 49 percent of the small brewery, which is using the cash infusion to triple its brewing capacity and sell more beer off the site.

Simply put, it would be hard for someone with the last name Busch to make a more radical transition in the beer business. After being associated with the big beer business for so long, Busch said he is energized by the do-it-yourself aesthetic and artisanal values associated with craft beer in Washington and Idaho.
A Passion for Specialty Coffee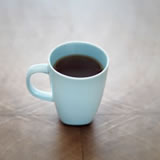 There is a passion about people who are into coffee and there has been an explosion of the artisan coffee roaster market in the past decade. To some degree, the rise in boutique coffee products is also part of the local, sustainable food movement. We have experience in the coffee shops for sale. The interesting observation is how many people are interested in acquiring a specialty coffee business. It really is a growing market. With our experience and contacts, we can help you find a specialty coffee business for sale.
The Growth of Wineries & Vineyards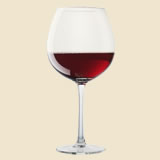 Winemakers from all over the world have chosen to establish themselves in Washington, where they can create wines reflecting this region's unique characteristics. The number of Washington wineries has increased 400% in the last decade. Washington is now the second largest premium wine producer in the United States. There are now over 700 wineries in Washington state.
Idaho is a state known for spectacular mountains, rivers and lakes. However, many are unaware that this beautiful area is also a great wine growing region. The unique combination of geography, climate and soils found in Idaho's vineyards can produce grapes with outstanding varietal character. The industry has shown impressive growth with about 50 wineries now operating in Idaho.
We attend industry events and have contacts in the wine industry so that we know which owners have a winery or vineyard for sale. Our focus is currently in Washington and Idaho but we can also help you find a winery or vineyard for sale other parts of the country.
A Movement to Sustainable Agriculture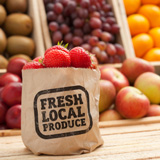 The trend of "buying local" is fueling a boom in small farms. It is an idealistic movement that is laying the foundation for future small-scale farmers and a more sustainable society. People are looking for healthier options. They want to trust food to be grown with care and to know where their food comes from.
According to the latest Census of Agriculture, direct sales of food products from farmers to individual consumers rose by nearly 50 percent between 2002 and 2007. In fact, over 8,000 farmers markets now are listed in the USDA's National Farmers Market Directory, up from about 5,000 in 2008.
We have made a commitment to get to know the businesses involved in local, sustainable agriculture. With our contacts, we can help you find a small organic farm for sale and acquire the one that works for you.