If you want to find a lodge or a bed and breakfast for sale, we can help. We understand that this would be a dream come true - living off the beaten path and meeting new and interesting people from all over the country while being a local tour guide. And, of course, the best part is you get paid this.
Lodges and B&Bs Offer Diverse Experiences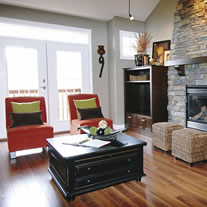 Many people are excited about owning a lodge or a B&B. But here's some advice. Focus on location and be sure you understand the financial aspects. Find an ideal location based on tourist activity aw well as where you want to live. Lodges and bed and breakfasts are found in virtually all areas of the country and there are typically a number of lodges and bed and breakfasts for sale. In fact, there are an estimated 17,000 B&Bs in the Unites States, as well as thousands of lodges and resorts.
Lodges, B&Bs and inns vary widely in purchase price depending on two factors; real estate value and business value. In fact, many sell at prices that are difficult to justify unless you consider the lifestyle benefits. We understand the valuation dynamics and know how to analyze an inns potential in light of its attributes, financial performance and your objectives.
The industry is very diverse and there are evolving issues that will impact your success. In today's environment, you need to understand and be comfortable with online marketing and review sites, "social networks" and the ways in which potential guests make their decisions on where to stay. Devising strategies and tactics to successfully compete in this new marketplace is critical.
Here are some industry statistics that may help put a potential acquisition in perspective:
Performance
Occupancy Rate 43.7%
Average Daily Rate $150
Revenue per Available Room $58
About The Inns
Typical B&B has between 4 and 11 rooms, with 6 being the average
29% were in rural locations, 23% urban, 5% suburban, and 43% were village
94% of rooms have private baths
36% have achieved an "historical designation"
5,700 square feet is the average size for a B&B
93% offer free high speed wireless internet
Most inns provide the following in common areas: internet, magazines, hot/cold beverages, board games, fireplace, refrigerator, newspapers, telephone, cookies/cakes/candies/fruit, fresh flowers and televisions.
Most inns provide the following in guest rooms: internet, television, luxury bed/linens, premium branded toiletries, robes, fireplaces, magazines and jetted tubs.
About the Inn Owners
72% of inn owners are couples, 18% are individual females, 5% are individual males, 5% are non-couple partnerships
79% of owners live on premises
Average Inn Sales Study
Average Inn Sales Price - $1,343,774
Price per Guest Room - $139,657
Gross Revenue Multiplier - 5.6
Average Inn Performance
Number of Guest Rooms – 8
Average Daily Rate - $166
Occupancy Rate – 42%
Revenue per Room - $25,447
Source: Industry Study of Bed & Breakfast Operations, Professional Association of Innkeepers International